Narrowing Down Target Machines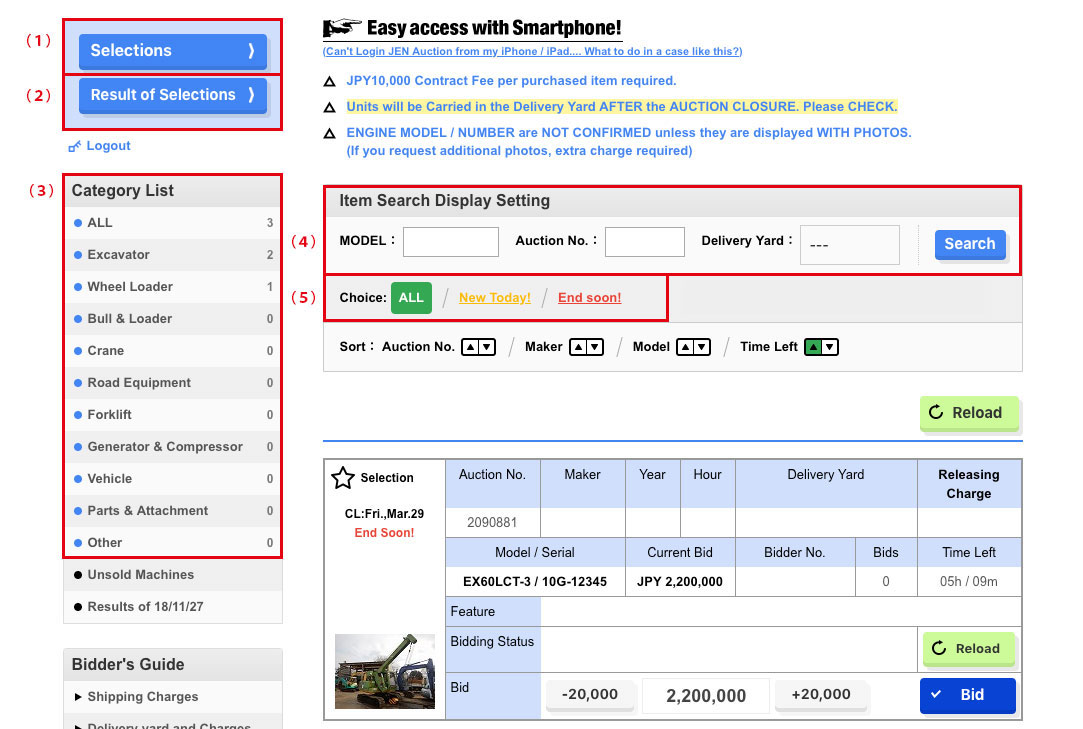 About Selections (★)
After Login and when you click top to item photo, the mark turns toand the item is added to "Selections".
When you have bid on an item, the mark appears and the item is automatically added to "Selections".
How to Narrow Down Target
When you click, only Selections Items (★) are shown.
After Auction Close you can see the results of your bidding on the items. (For 8 hours after Auction Close)"
Search Item by Category.

(4)

Item Search Display Setting

Search Item with Model name, Auction No., and Delivery yard.

"All" will show All Items. (Just the same as "All" on the Category List)
"New Today" will show only the items just uploaded the very day.
"End Soon" will show only the items whose auction close the very day.